Quality and Certifications
Manufacturing Facilities Certified by ISO and Oeko-Tex
Oeko-Tex 100 Standard Approved
It is an independent testing and certification system for textile raw materials and products at all stages of production. In line with the global standard, we make sure harmful substances in our products are minimized.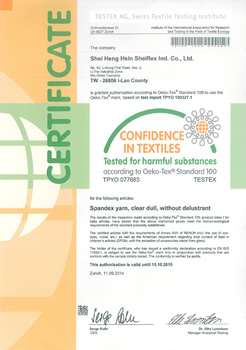 ISO 9001:2008 Certified
To enhance customer satisfaction and assure our products are produced with high quality and meet customers standard, the quality management system of our facilities is certified by the standard of ISO 9001:2008.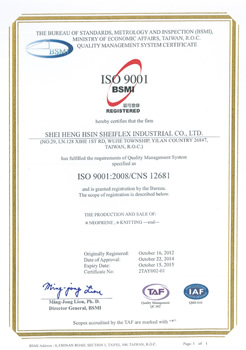 Thank you for visiting our website. To learn more about our products and services, we invite you to Contact us directly. We look forward to doing business with you.